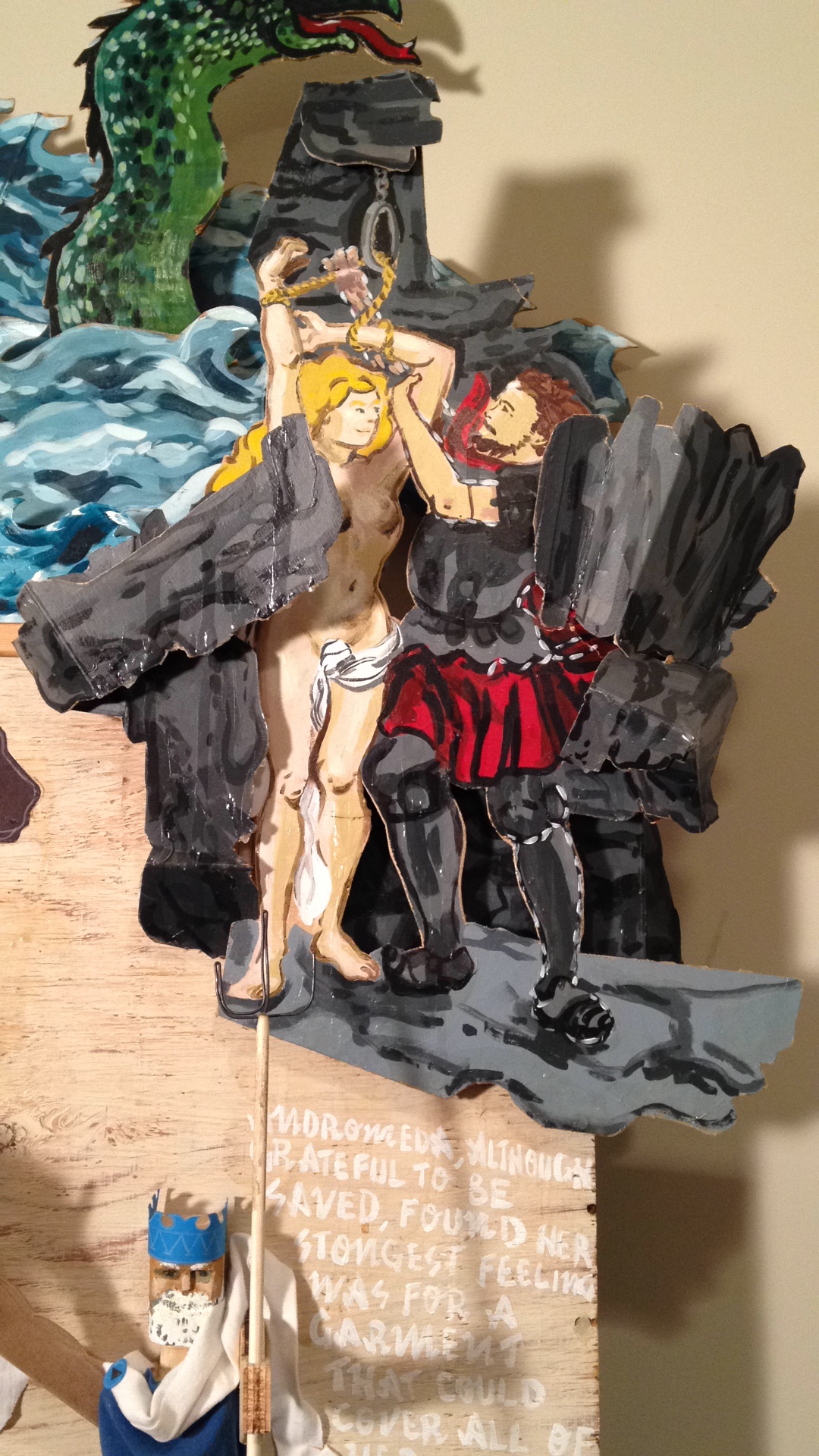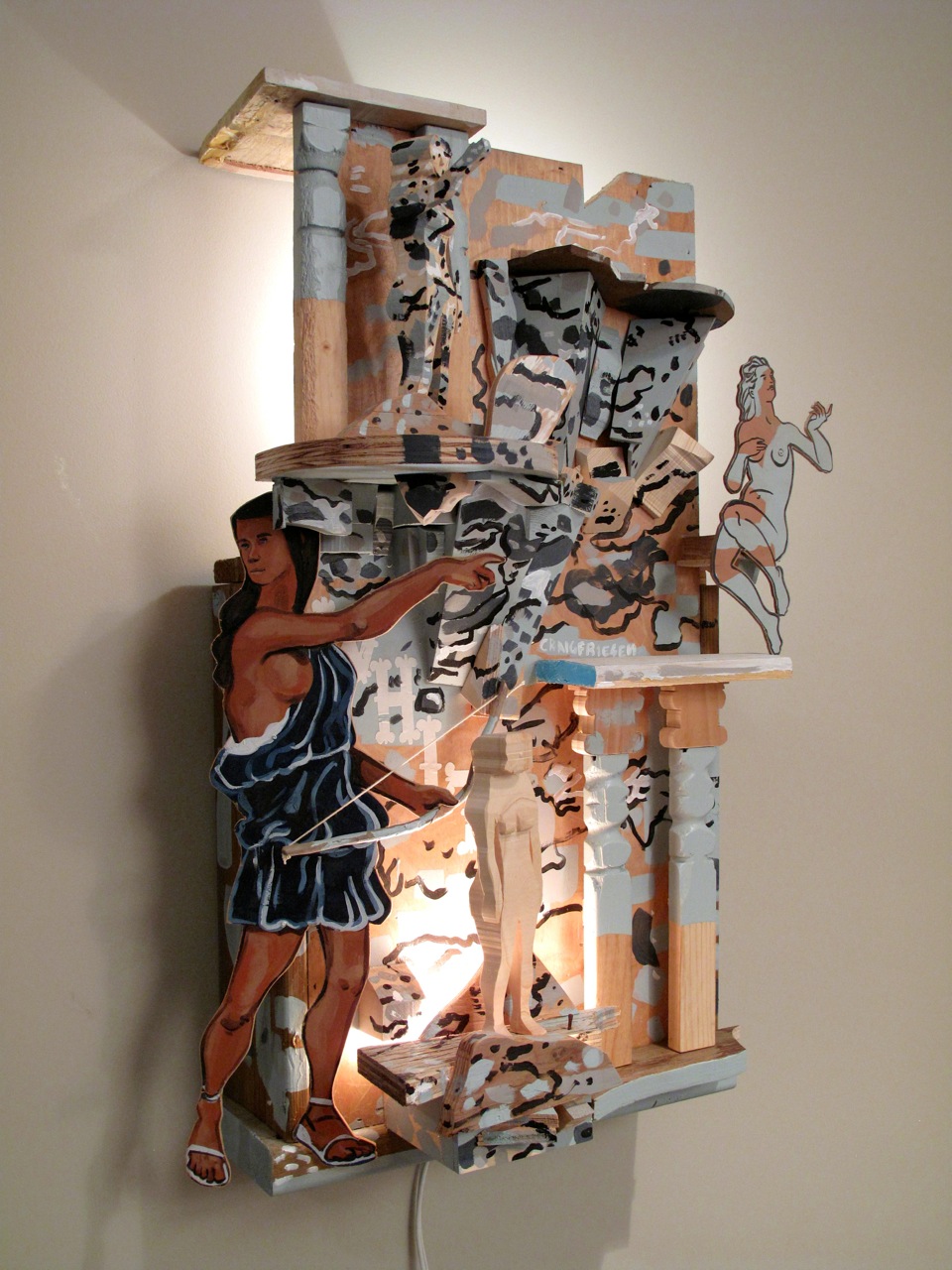 PHILOSOPHER
Ideas are hard to organize.
Paint on Wood with String and Wire for movement.
BLAME
In the backcountry violence can sometimes prevail but who's to blame? The word of the living against the body of the dead. as the crank turns we see a accusatory finger, smoke/ clouds floating and a man bleeds out.
Cook's Last Voyage
Part Cook biography part homage to Johann Zoffany, this exquisite piece boasts clouds that stir and waves that crash. Enjoy it in your home today!
Cook's Final Voyage-Action Movie
Fodder
Explosions jump and smoke clouds appear behind our valiant soldiers in blue.
En Garde
Light and sound arise from the clashing of teeth and the nashing of swords!
Perseus & Andromeda
A well trod subject for painting baptized into the cumbersome, mechanical Friesen method. Waves crash, a wing flaps, a trident is pounded and a sea monster rises and falls. All this with just one crank!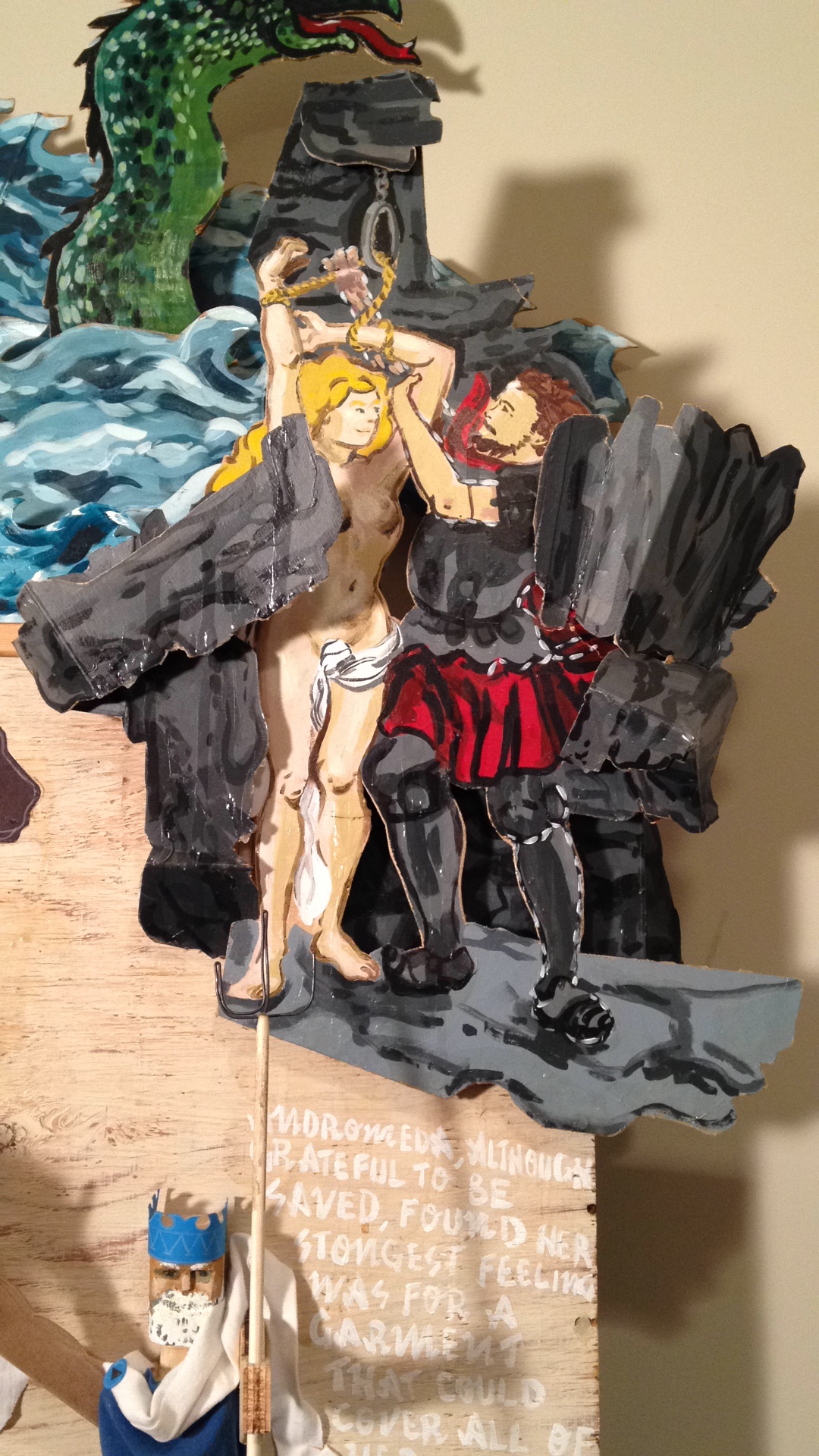 Perseus & Andromeda - detail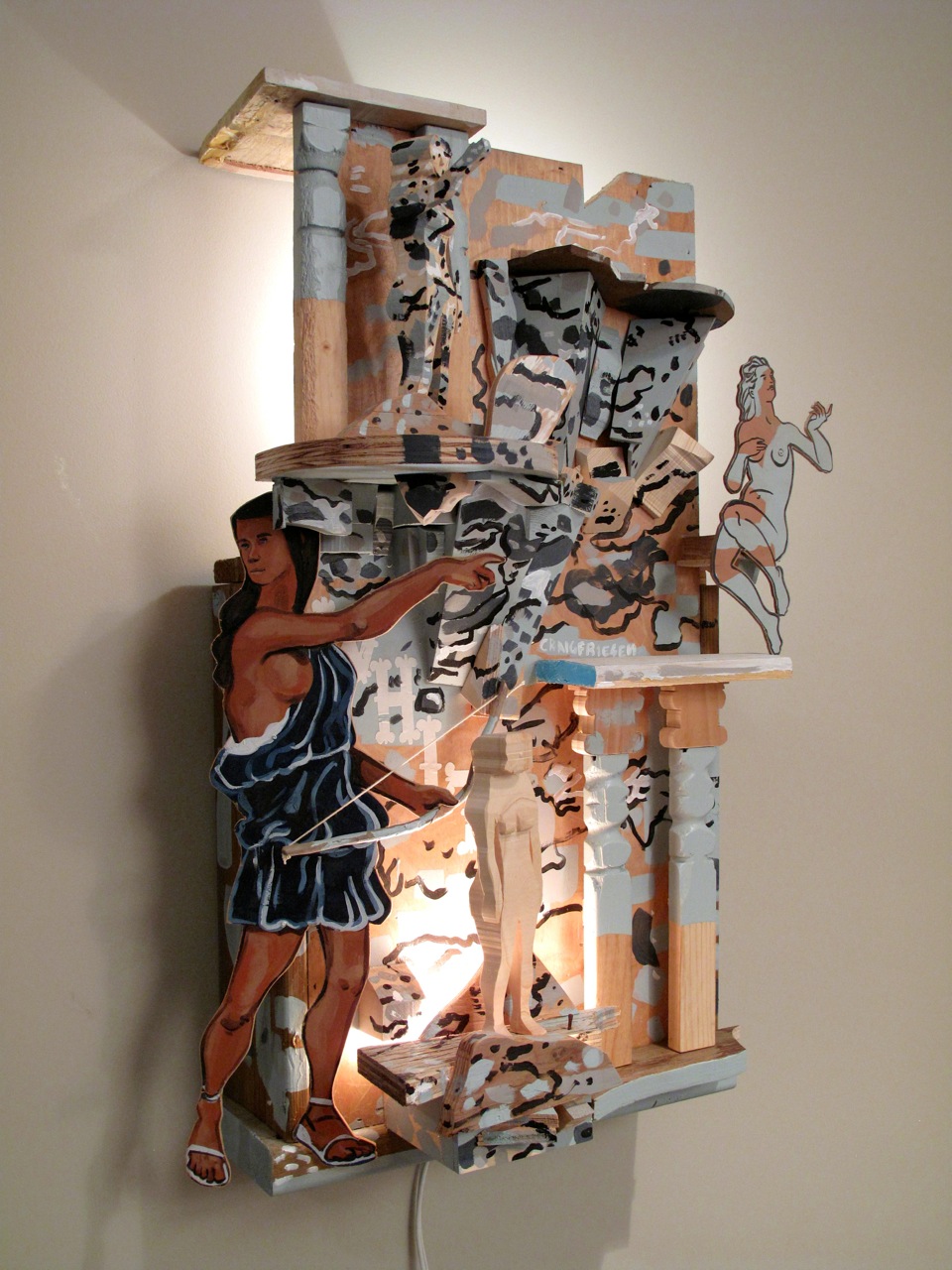 A Messenger
Decisions need to be made if any progress is to be had, it's good knowing a Goddess is on your side. Paint, wood and light are used to carve out this story.
A Messenger - detail - text
Warner
Armed with a map and his own intuition a man dares to find what others have not. A flick of the switch and the nether reigns are illuminated. Will he stumble or will he succeed?